Dental Bridges in Ottawa
If you're dealing with large gaps in your smile due to missing teeth, receiving a dental bridge at a dental clinic near you is a great treatment to keep in mind.
A dental bridge is a prosthetic device that's custom-made to fit the dimensions of your mouth. Not only does it help repair the functionality of your teeth but improves the overall appearance of your smile too. You deserve to be proud of your smile and the staff here at our Ottawa dental clinic are here to help you with that. To learn more about dental bridge treatment, contact us today.
The Types of Dental Bridges
There are four types of dental bridges that you can receive, and our local dental clinic near you offers each one. Be sure to consult your dentist prior to booking any type of procedure; they'll be able to identify which type of dental bridge is best for your specific case and explain the process from start to finish.
A traditional dental bridge is composed of an artificial tooth (pontic) and a series of dental crowns (abutments) which attach to your neighboring teeth to hold it in place. These dental bridges can be installed anywhere in your mouth. However, the enamel on your teeth may need to be scraped off a bit for the dental crown to fit properly.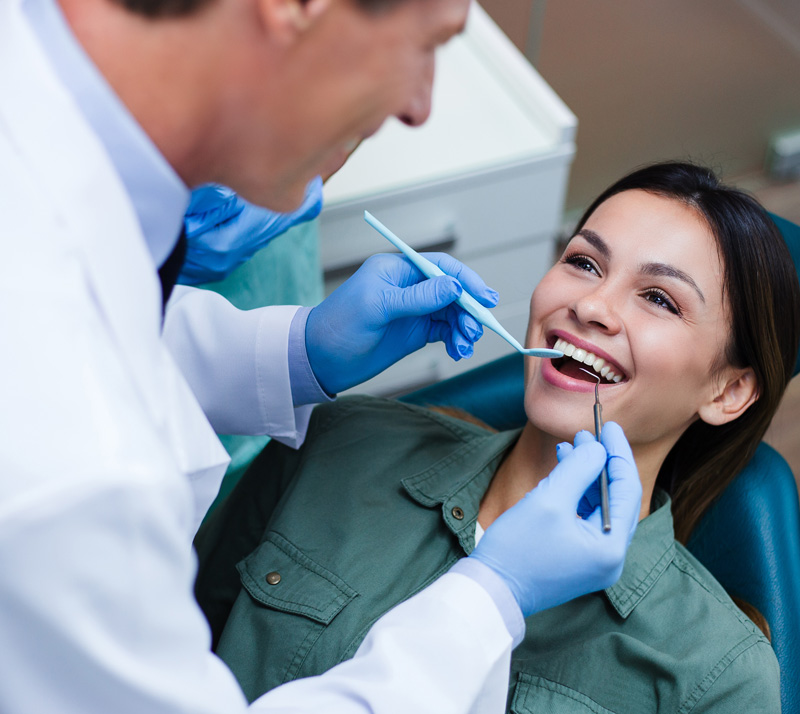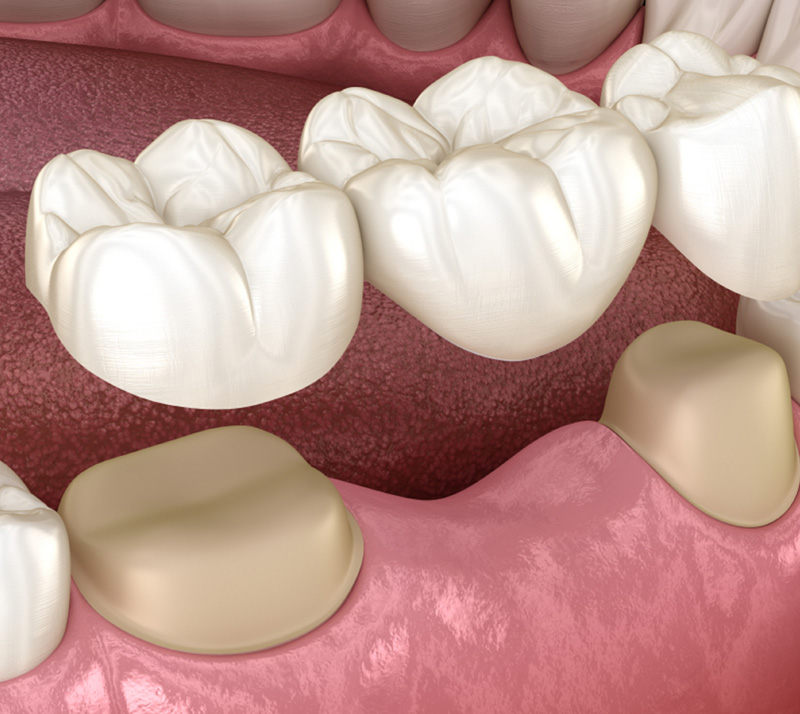 Maryland dental bridges utilize a metal, resin, or porcelain framework to keep the bridge in place and a prosthetic tooth to fill in the gap in your smile. These dental bridges are very durable. They are also a costlier option, because your neighboring teeth may need to be reshaped so that the prosthetic can fit.
Cantilever dental bridges are similar to traditional dental bridges. Only one tooth is used to anchor the dental bridge in place, so this is a great option if you require treatment at the back of your mouth.
Implant-support dental bridges are the most affordable option. As evident by the name, this type of bridge employs dental implants. The artificial tooth is attached to the implant, and then a dental bridge is used to keep it in place and anchor it to your surrounding teeth.
The Benefits of Receiving Dental Bridges
There are several benefits to receiving dental bridges, including:
1. They hold your teeth in place.
2. Help restore or improve your ability to chew.
3. Help correct your bite.
4. It restores the shape of your face.
5. It improves your smile!
Remember, receiving a dental bridge does not replace regular brushing and flossing, or routine dental cleanings. Rather, all these measures work together to help you obtain optimal oral health.
Are you interested in receiving dental bridges in Ottawa? Call or come into our dental clinic near you to book an appointment today! Our staff is here to walk you through the process and help you regain control of your oral health. We look forward to working with you!