Braces Near You
There are multiple ways for you to go about straightening your teeth. Clear aligner therapy, particularly Invisalign, and traditional braces are two of the more popular ways to do so.
Traditional metal braces are and have remained a great option if you're looking to receive orthodontic treatment here in Ottawa. Not only are they very durable, but they're reliable. They employ a framework of metal brackets, arch wires, and tiny elastics to encourage your teeth to shift, therefore realigning your bite.
Your braces will need to be adjusted approximately every six weeks in order to maintain progress. The length of this form of treatment is extremely dependent on your specific dental case and the degree of improvements that need to be made. That said, this treatment lasts about a year to two years.
Traditional braces are a good option to consider for both youth and adults alike.
Thanks to advancements in dentistry over the last few years, you can still obtain the results of traditional braces, but you don't necessarily have to receive a metal framework.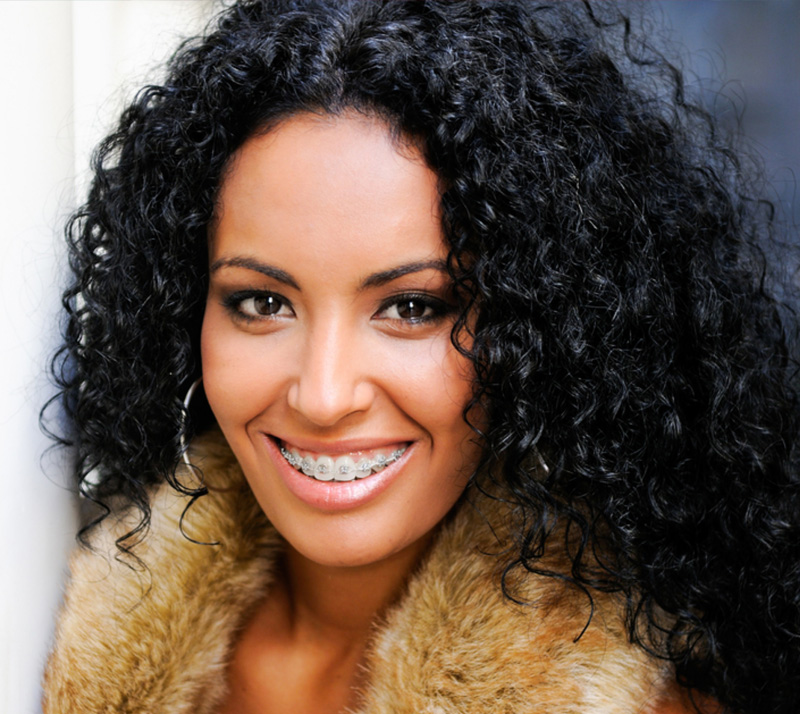 Your braces can be made of ceramic or porcelain too. They're less noticeable and function the same way that traditional braces do. However, they are a more costly option and, if you don't practice good oral hygiene, they can stain easier.
For more information about receiving braces near you, contact our local dental clinic. Our Ottawa dentists are here to walk you through the process from beginning to end so you know exactly what to expect. They'll also be able to identify whether is the best course of action for you.
Reasons to Consider Receiving Braces in Ottawa
Braces are a good treatment to consider for several reasons, such as:
1. Can alleviate discomfort when eating or speaking.
2. If your jaw isn't straight.
3. To address overcrowding.
4. To make your smile even if you've lost baby teeth.
5. It reshapes your face.
6. It'll help improve your oral hygiene.
7. Braces will improve your self-confidence too!
The Process of Receiving Traditional Braces
Usually, receiving braces requires at least two appointments.
Your dentist will most likely recommend you to an orthodontist, a dental professional who specializes in repairing misaligned teeth. They'll perform an evaluation of your mouth and take x-rays to develop a comprehensive picture of your oral health. Next, they'll make molds of your teeth. These are sent to a dental lab so that your braces fit the dimensions of your mouth.
You'll have your braces installed during your second visit. Before you leave, your orthodontist will make final adjustments and ensure that your bite is normal as well.
Are you interested in receiving traditional braces near you? Call or visit our website to get started today! Our staff is here to answer all your queries and concerns about the process. Everyone deserves to love their teeth and be proud to show them off. We look forward to helping you achieve the smile of your dreams.