General Dentistry
General dentistry treatments are designed to not only boost your oral health but to help prevent dental issues from arising in the first place. We offer several services to help you maintain optimal oral health for as long as possible. If you're looking for convenient and quality dental treatment, call or visit our website to book a consultation today.
Dental Cleanings and Checkups
Dentists recommend coming in for a dental cleaning and checkup approximately every six months. This is so that you can stay on top of your oral health and take steps to treat issues before they grow to be more serious. Having your teeth cleaned only requires a single appointment.
Oral Cancer Screening
As many people are aware, early detection is one of the most important aspects of treating any type of cancer, and oral cancer is no exception. We offer oral cancer screenings to all our patients. Our dentists will evaluate your mouth and check for any abnormalities and be able to offer the best course of treatment for you moving forward.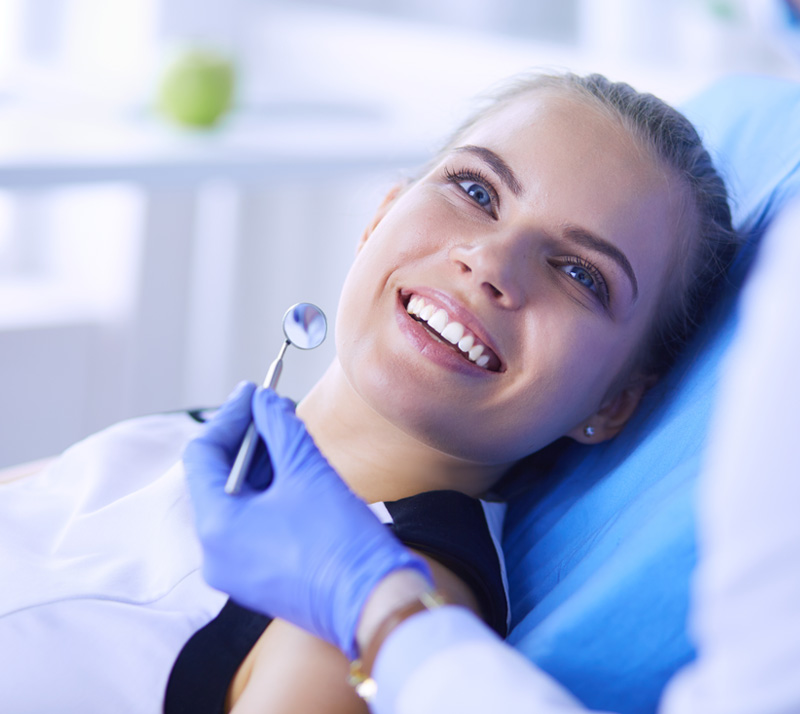 Root Canal Therapy
The pulp of your tooth is a soft sack that contains blood vessels, nerves, and other connective tissues. When this becomes infected, you can experience a lot of pain and sensitivity. That's why it's important to seek treatment as soon as you can. A root canal entails removing the damaged pulp and sealing the site to prevent reinfection and cavities.
Dental Sealants
Dental sealants are thin plastic coverings that are painted over the grooves and fissures of your teeth to reduce plaque and tartar buildup. Dental sealants are commonly applied to your premolars and molars as they're the hardest to brush. This treatment is great for adults and kids alike.
Teeth Extractions
Receiving a tooth extraction is a form of restorative dentistry and is more common than you may realize. There are simple and surgical tooth extractions. Wisdom teeth removal is a common example of this type of treatment.
Dental X-rays
It's not uncommon for your dentist to take dental x-rays when you come in for a dental exam or a more extensive treatment. These images help dentists form a more in-depth picture of your oral health. The radiation emitted by these machines is low, making them very safe to use.
Teeth Whitening
Certain medications, foods, and aging are just a few factors that can cause our teeth to become discolored or stained. Fortunately, we offer in-office teeth whiting and take-home kits to help you achieve the smile of your dreams. Give us a call today to get started.